The Christ season is upon us. Many children and adults alike, anticipate what gifts they hope to get for Christmas. Typically, most of us would have been preoccupied with purchasing the "right" gifts to give, but COVID has now put a new twist on the once holiday hustle and bustle time of year.  we often forget that the "right" gift and the most important gift has already been given - and that is Jesus Christ.
The Bible tells us the wonderful truth that unto us was born a child and savior, Jesus of Nazareth. He lived a perfect, sinless life and He offered himself up as a perfect sacrifice for the world. He died on the cross at Calvary for you. Jesus came to forgive us from our sins and to be our Savior.
Indeed, Christmas is a very special time of year, and it is exciting to see how our church family has prepared and decorated the church for Christmas.  We are thankful to God for his answer to prayers in this past year and for Howarth's continued ministry and support to the HOPE WARMING CENTER, our donations of canned goods to the local community food pantry, our continued support and donations to the LOVE INC.'s clothes closet and or participation in THE ANGEL FISH gift ministries.  As you can see the community is blessed by our generosity and Christian actions.
As much as our faith family at Howarth continues to be the Beacon of Christ's light in our community, we too, like many smaller churches have  experienced a reduction of giving because of lower attendance on Sundays due to those who now have busy Sunday commitments outside the church, transfers, changes in work schedules and the loss of those we loved dearly who are now in the arms of Jesus. As we move into the new year, we are asking for your continued attendance, financial support and prayers.
This truly is a time for us to use the opportunities of this season to share with others the true meaning of Christmas. It is a time for us to use the opportunities of this season to gather together and worship "the new born King." Whether you regularly attend or whether you have been away a while, feel free to join us again because we miss you!!!
Note: In church services have been suspended until the first week of January, hopefully.
            Yours in Christ,  Pastor Marv Herman and the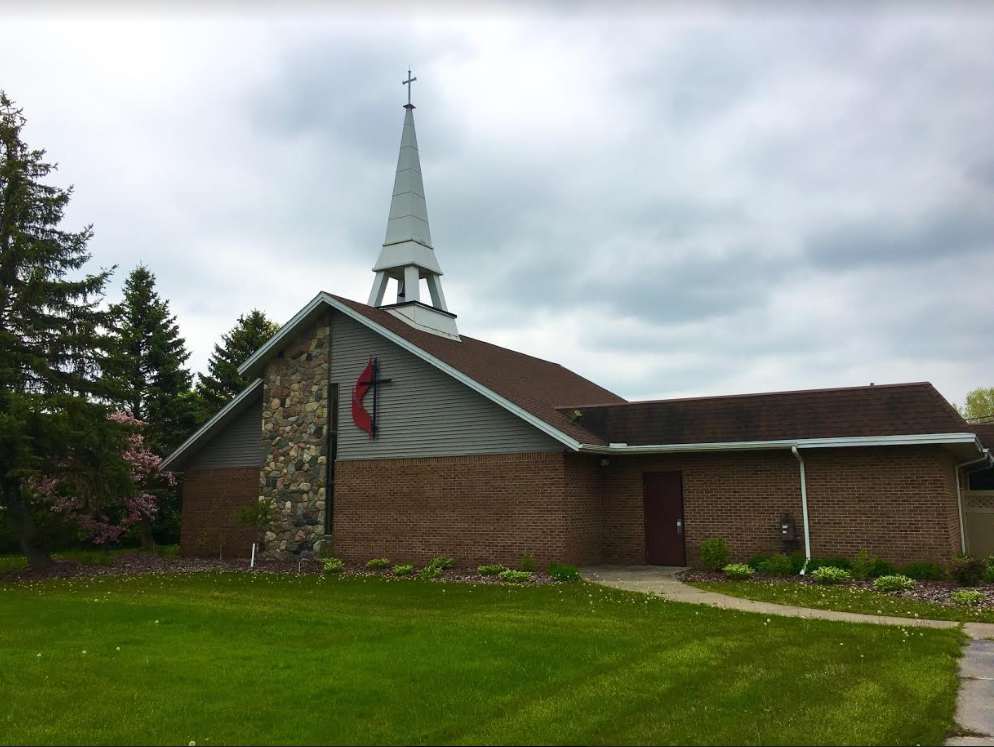 United Methodist Church's Mission
The mission of the United Methodist Church is to make disciples of Jesus Christ for the transformation of the world.
Howarth United Methodist Church's Mission
Our mission as a United Methodist church is to share the Gospel of Jesus Christ with the world, equip others to be disciples of Jesus Christ, to support the missions of the local, national and world community and to look after one another on our faith journey as we together seek to live out these values in our daily lives.
Howarth UMC's Vision as United Methodists
At Howarth, our vision is found in Matthew 28: 16-20. Here it states, "Then the eleven disciples went away into Galilee, to the mountain which Jesus had appointed for them. When they saw Him, they worshiped Him; but some doubted. And Jesus came and spoke to them, saying, "All authority has been given to Me in heaven and on earth. Go therefore and make disciples of all the nations, baptizing them in the name of the Father and of the Son and of the Holy Spirit, teaching them to observe all things that I have commanded you; and remember, I am with you always, even to the end of the age." Amen. 
Like us on Facebook at https://www.facebook.com/HowarthUnitedMethodistChurch
Check out our online newsletter- February, March and April.
If you would like to sign up to receive our newsletter by email, please contact us. 
Our Website features our Worship Schedule for Howarth United Methodist Church, a Calendar of Events, Announcements and much more.