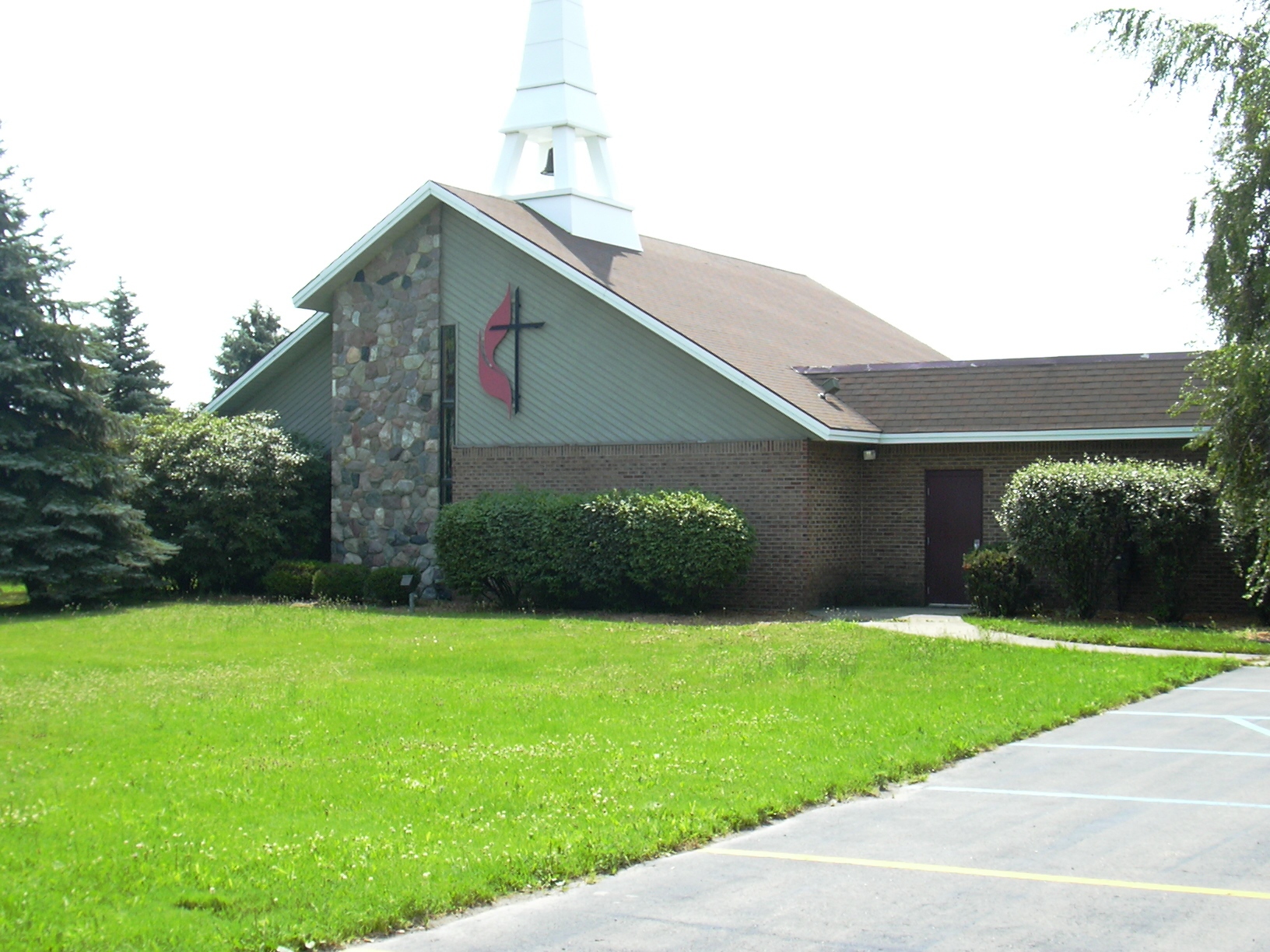 Welcome to the Howarth United Methodist Church website!

ADVENT
Happy New Year!
I know that greeting sounds strange at this time in the calendar year. But for Christians it is fitting. Advent signals the beginning of the Christian year. It is a season that celebrates the coming of the Christ Child on Christmas Day and his anticipated return. The light of his coming brought the gifts of hope, peace, joy and love into a sin sick world. So each year at this time we prepare ourselves to receive God's gift of Jesus, and to honor His grace and His mercy in doing so.
Each Sunday, beginning on November 27, 2016, we will light a candle that symbolizes each of these four gifts. The three purple candles in the Advent wreath symbolize the hope, peace and love that Jesus brought into the world. The pink candle, lit on the third Sunday, represents the joy that God feels for his son and his people. Nestled among those four is a white candle, the Christ candle, that is lit on Christmas Eve and Christmas Day. We will read the scriptures from Isaiah that foretold Jesus coming, and God's promise to redeem mankind through His beloved son.
We at Howarth United Methodist Church invite you to join us in celebrating this most Holy season. Share with us the expectation of His arrival each Sunday at our 9:30 a.m. service. Come, be encouraged by the children as they present their Christmas program on December 18, 2016. Join with the Howarth family on Christmas Eve at 6:30 p.m., and on Christmas Day at 10:00 a.m. at our sister church, Paint Creek United Methodist Church, 4420 Collins Road, Rochester, Michigan, 48306
Peace and Blessings!
Pastor Carolyn

Check out our online newsletter - October, November & December!
**If you would like to sign up to receive our newsletter by email, please contact us.
Our 2016 dinner schedule has been posted.
Our Website features our Worship Schedule for Howarth United Methodist Church, a Calendar of Events, Announcements, Prayer Lists and much more.
Please sign our guestbook so we can have a record of your visit with us.
2016 Dinner Schedule will be added at the end of March!