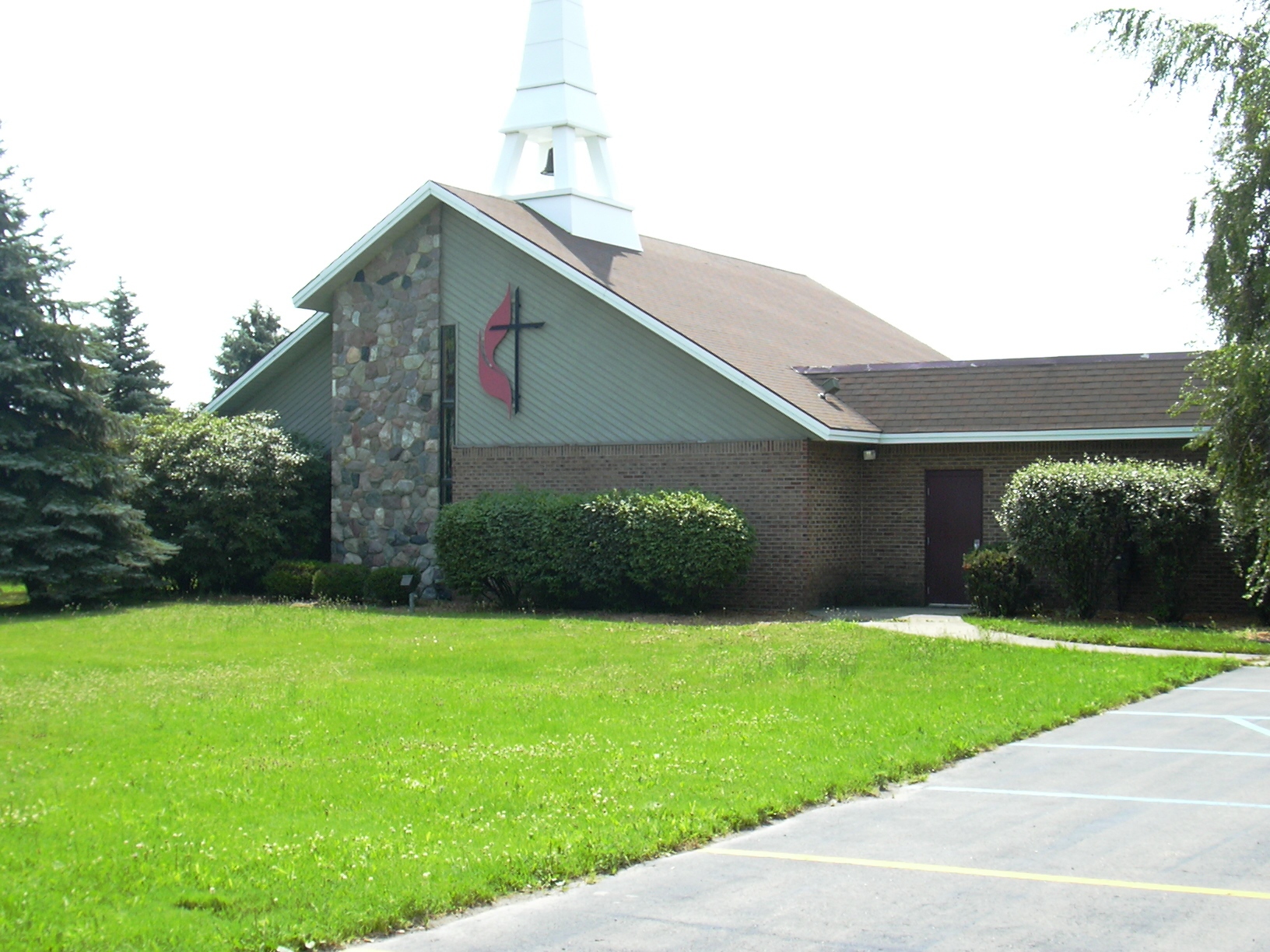 Welcome (or welcome back) and thank you for stopping by the Howarth United Methodist web page. Our church is a community of people on a shared journey of life and faith. We are committed to inclusivity and to being a place of welcome, safety, love, and respect for people of every age, station in life, economic status or color. Howarth UMC is a place we gather every Sunday morning at 9:30 a.m. to celebrate that we are all children of the same God and thus are sisters and brothers to each other.

We believe God's nature is revealed in many ways, especially through prayer and the life and teachings of Jesus. We believe God's love and Christ's example can help us be more than we can be on our own: more authentic, empowered, caring, purposeful, fulfilled, at peace, and joy-filled.

We also believe we are called to serve God's world. Through worship, study, fellowship, and caring for each other, we help one another grow into who God created us to be. Through mission, outreach, and acts of love we answer God's call to make life brighter and better for all people. Our faith is the source of our positive thinking about God, ourselves, and our uncompromising hope that the world can become what God created it to be.

Now with the winter months upon us, what a better time to consider stopping by on Sunday morning and worshipping with us in our warm, friendly and understanding church atmosphere. Just come as you are and prepare your heart to be warmed in this season of Christmas and into the New Year. As Methodist we celebrate the traditions leading up to Christmas. You will notice throughout the church the greens are hung, the Christmas tree is decorated and we weekly observe the lighting of the Advent wreath. In addition to all this, we also sing many of the traditional Christmas songs throughout Advent and Christmas.

It is during Advent, starting this year from December 1st to December 23rd, that we prepare for and anticipate the coming of Christ. We remember the longing of Jews for a Messiah and our own longing for, and need of, forgiveness, salvation and a new beginning. Even as we look back and celebrate the birth of Jesus in a humble stable in Bethlehem, we also look forward anticipating the second coming of Christ as the fulfillment of all that was promised by his first coming. The Christmas season begins at sundown on December 24 (Christmas Eve) through Epiphany of the Lord (January 6). This period is popularly referred to as "the twelve days of Christmas."

So, what are you waiting for? Come and celebrate with us this Advent and Christmas season.

We welcome you to join us every Sunday and to especially bring yourself and family to our Candle lit Christmas Eve service on December 24th , at 6:30 p.m. We hope to see you soon.

Happy Holidays and Merry Christmas from

Pastor Marv and the Howarth UMC family.

Check out our online newsletter -

**If you would like to sign up to receive our newsletter by email,

please contact us.

Our Website features our Worship Schedule for Howarth United Methodist Church, a Calendar of Events, Announcements, Prayer Lists and much more.


Please sign our guestbook so we can have a record of your visit with us.