Howarth UMC is back open for services. 9:30 am Sunday mornings.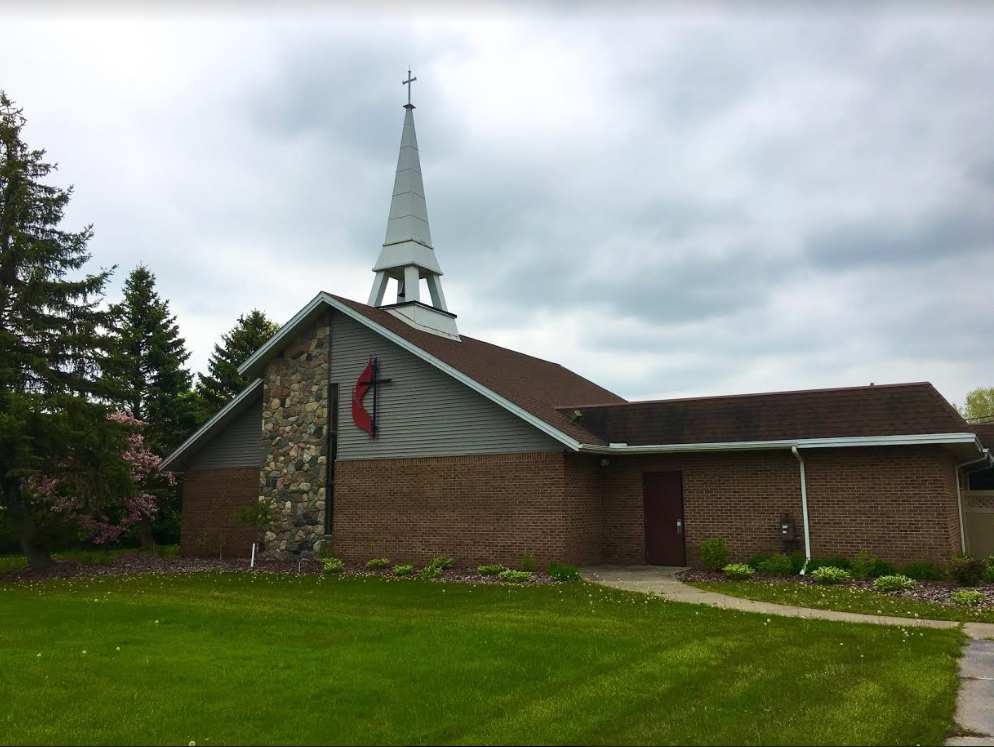 Seasons Greeting from: 
Pastor Marv and his family
In the name of our Lord Jesus Christ, I send to all of you my heartfelt blessings for this holiday season and to all my brothers and sisters in Christ. I would like to take a moment to extend to all of you my prayerful best wishes for this Christmas and Happy New Year season. During this Advent Season, it is my hope that each of you will find opportunities to reflect on your own faith and relationship with our Lord Jesus Christ and that you will continue to be ever faithful in your attendance at our worship services. Christmas has a way of bringing individuals and families to church who, for various reasons, have not been to church or in fellowship for months or even years. What a wonderful and grace-filled opportunity to put aside past differences and old habits and begin anew that relationship with the Lord and with your church community. I extend to all of you an open, grateful heart of welcome. May our Lord Jesus Christ, born in Bethlehem, bless you, your families and loved ones at this blessed time of hope and grace.
From our family to yours, Merry Christmas and a Happy New Year 2023.  Pastor Marv, Deb, Meredith and Rachel
United Methodist Church's Mission
The mission of the United Methodist Church is to make disciples of Jesus Christ for the transformation of the world.
Howarth United Methodist Church's Mission
Our mission as a United Methodist church is to share the Gospel of Jesus Christ with the world, equip others to be disciples of Jesus Christ, to support the missions of the local, national and world community and to look after one another on our faith journey as we together seek to live out these values in our daily lives.
Howarth UMC's Vision as United Methodists
At Howarth, our vision is found in Matthew 28: 16-20. Here it states, "Then the eleven disciples went away into Galilee, to the mountain which Jesus had appointed for them. When they saw Him, they worshiped Him; but some doubted. And Jesus came and spoke to them, saying, "All authority has been given to Me in heaven and on earth. Go therefore and make disciples of all the nations, baptizing them in the name of the Father and of the Son and of the Holy Spirit, teaching them to observe all things that I have commanded you; and remember, I am with you always, even to the end of the age." Amen. 
Like us on Facebook at https://www.facebook.com/HowarthUnitedMethodistChurch
Check out our online newsletter- May, June, July and August 2022
If you would like to sign up to receive our newsletter by email, please contact us. 
Our Website features our Worship Schedule for Howarth United Methodist Church, a Calendar of Events, Announcements and much more.